If you need roof replacement, KAC Construction is the top choice. 95% of our roofing projects are roof replacements, we only employ experienced sub contractors, registered, Bounded and insurance, We keep training them to maintenance the highest standard on the roofing industry, and we back every project with our Million Dollar Guarantee.
Getting Your Roof Replaced Shouldn't Be a Hassle. We Make it 100% Painless.
There are a lot of roofing companies, but there's only one KAC Construction. We're rapidly becoming the trusted leader for roof replacement across the Northeast.

We Employ Only, Experienced & Trained Sub Contractors.
We're one of the fastest growing roofing companies for a reason – quality and service! Our contractors are top quality and we're fully licensed, bonded, and insured.

Roof Replacement From Start to Finish
We facilitate the entire process, from inspection, to your insurance claim, to the roof replacement and cleanup so it's as effortless and painless for you as possible.

We Finish 90% of Roof Replacements in one (1) Day!
For most roof replacement jobs, we're in and out in one day. That means you get to kick back and enjoy your brand new roof in less than 24 hours.
Here's What You Need to Know About Roof Replacement
The roof on your home is probably the last thing on your mind until it starts to leak. It is important not to ignore it because your roof could be in need of a replacement. Fortunately, if you have homeowners insurance you could get your entire roof replaced for the cost of your home insurance deductible. KAC Construction specializes in roof replacements and helping homeowners file insurance claims. We are nationally recognized and are experts in all things roofing. Regardless of what stage you are in your roofing process, KAC Construction can help.
Common Reasons Why Homes Need Roof Replacement
If there is enough damage to your roof, you will need a roof replacement. The only way to know if you have extensive damage to your roof is to get a roof inspection. KAC Construction experienced roofers know exactly what to look for when doing a roof inspection and if it does end up that you do need a roof replacement, we will help you get there. In the meantime, here are some commons signs of roof damage that might indicate you need a replacement:
Damaged shingles
Your roof "flexes" when you walk on it.
Missing shingles
Roof sagging
Your roof is old
How the Roof Replacement Process Works
Before getting a roof replacement, you will need to have a thorough roof inspection to see what your repair options are. During this period a roofing contractor will look at the age of your roof along with looking for any apparent signs of damage. After your inspection is over the next step is to file your claim. Your insurance company will then send out an adjuster to estimate the damages. Next, you would pay your insurance deductible and your insurance company will write you a check. Then you can pay your roofer after the job is done.
Can I Choose a Different Style of Roof?
Of course! Since it is your roof, the color and roofing material is entirely up to you. If you live in a neighborhood that has a Home Owners Association then you might be limited in your options depending on what they allow. Depending on your homeowners insurance policy, your insurance company will only cover a certain dollar amount and type of material. Any material outside of their specifications would be an out-of-pocket cost.
Will Insurance Cover My Roof Replacement?
Depending on the type and the scope of your roof damage, your insurance company will pay for your roof replacement. Your homeowners insurance provider will look for signs of storm damage like wind and hail to see if you qualify for a covered roof replacement. KAC Construction is experienced in helping homeowners navigate the roof insurance claims process. We know exactly what to look for when inspecting your roof and we are able to replace your roof and prepare your home for any kind of weather conditions. We can't do anything until the inspection is done, though, so get your inspection scheduled as soon as possible.
Schedule Your Free Roof Inspection Today
There's no reason to wait – get a professional roof inspection quickly at no cost to you.
Fast, simple, and always free.
Do You Know What Type of Roof You Have?
We handle many different types of roof replacements. If you want to know more about your specific type of roof, choose it below.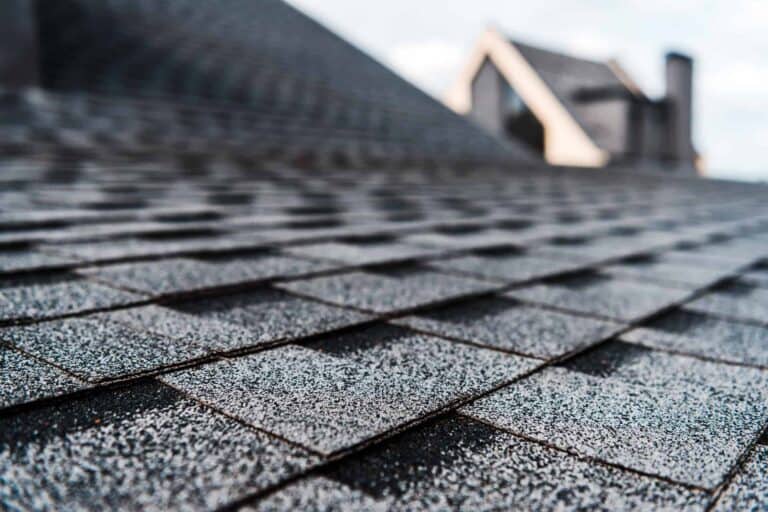 Is your shingle roof old or having issues? Click here to learn more about shingle roof replacement.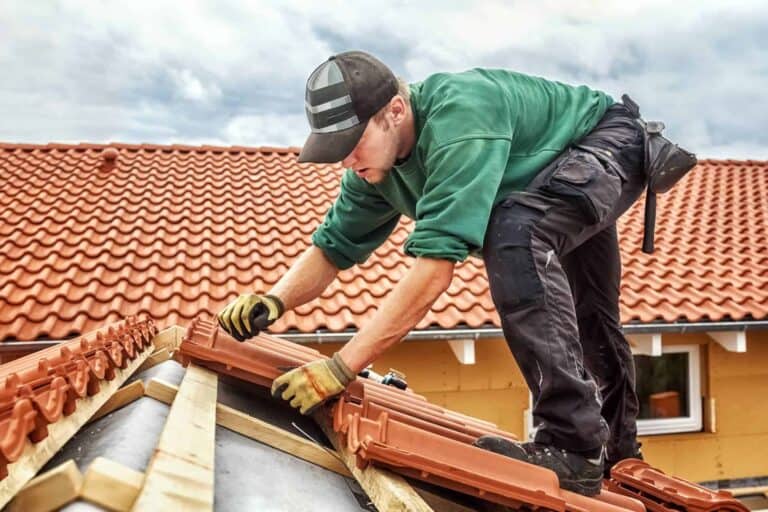 Is your tile roof worn or having issues? Click here to learn more about tile roof replacement.
Our Roof Replacement Process is Simple & Rock Solid.
We've received rave reviews from customers because they never could have imagined that replacing their roof would be so quick and painless.
We'll assist you in communicating with your insurance company once the claim process has started.
Our expert roof installation crew will replace your roof – typically in one day.
We back every roof replacement with our industry-leading Million Dollar Guarantee.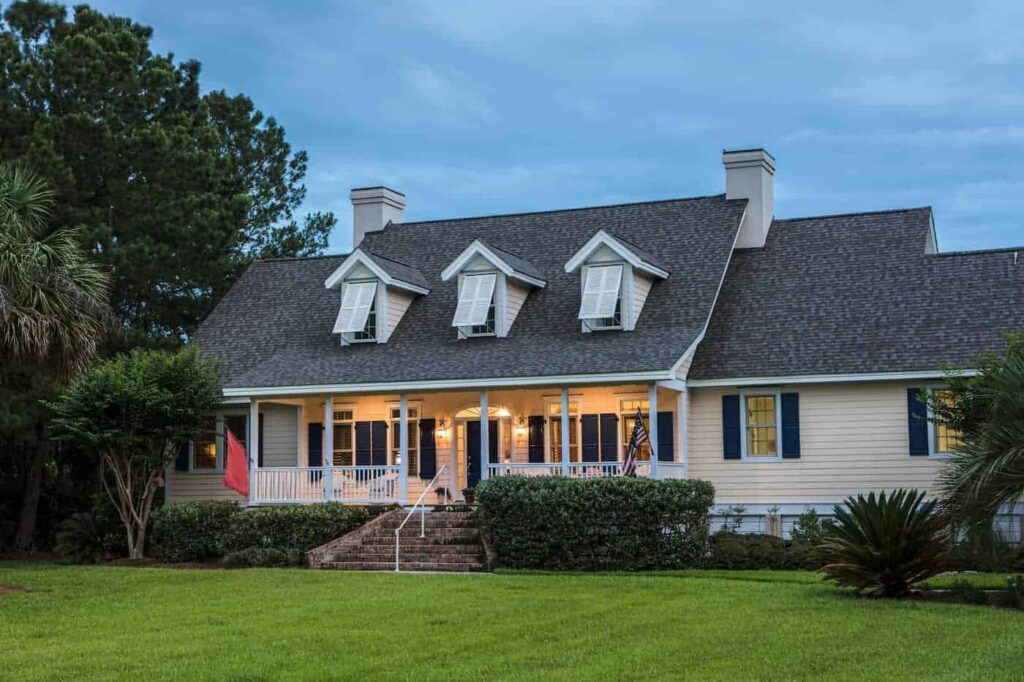 We're Getting Rave Reviews From Our Roofing Customers
We're working hard to build the best reputation in the roofing industry with a focus on quality craftsmanship, A+ customer service, & an unbeatable guarantee.

They come out to look at our roof today and he was extremely professional! He was so kind! I would absolutely recommend KAC Construction.


I would highly recommend Karl And his crew, We had our roof donjon Tuesday afternoon, there was no trace of work been done, Our New roof looks fantastic and the cleanup was immaculate! No signs of nails or debris anywhere, The crew was quick and efficient.. Very happy with their work. 


After meeting with Karl for my initial assessment of my roof I was put at ease. He is well organized and a true master of his profession. He took all of the stress out of the process by working directly with my insurance company. When it came to scheduling my job, he actually was able to fit me in sooner than initially promised, which was great because of all of the rain we were expecting over the following few days. The roofing crew showed up on time and were very professional and took extra precautions to tarp off around the house before stripping off the old shingles. They went over everything in detail and made sure to replace any wood that was damaged. The job was completed and the job site was clean. Later that evening Karl came back personally to check out the work and address any concerns. I have dealt with many contractors and by far he exceeded my expectations. I am not one that usually posts reviews but KAC construction deserves all of the credit here. I will be telling everyone I know to call Karl and crew for any roofing needs!!


Karl And his crew were amazing! Karl met with me & explained the entire process. He advised that due to roof damage, I could have the roof replaced at no cost to me. He was professional and answered all questions I had. The crew that came and replaced the roof was in & out in one day!!!! I was very impressed & would highly recommend!


What a team from start to finish, Karl was so courteous explain in detail just what was going to happen. Also there was other small issues that came up that he took care of with no extra charge. If you chose KAC Construction it will be the best and easiest contracting experience you'll ever have .

Learn More About Roof Inspections, Roof Repair, & Roof Replacement
Have more questions about roof inspections, the roof inspection process, or insurance claims? Review the helpful articles below.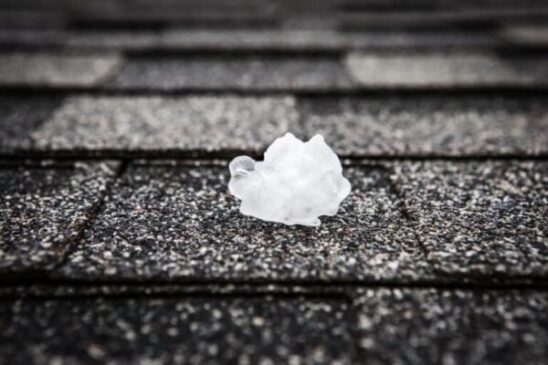 Can a hailstone puncture a roof? Do small hailstones cause damage? Unfortunately, the answer is yes to both. In this article, we'll take a look at just how much hail damage needs to happen before a roof replacement is necessary. Hailstones are formed when drops of water freeze in the
Read More »
Why Choose KAC Construction for Your Roof Replacement?
Remember: 95% of the roofing projects we handle are roof replacements. You're not just dealing with a top quality, trusted roofing company, you're dealing with true roof replacement experts.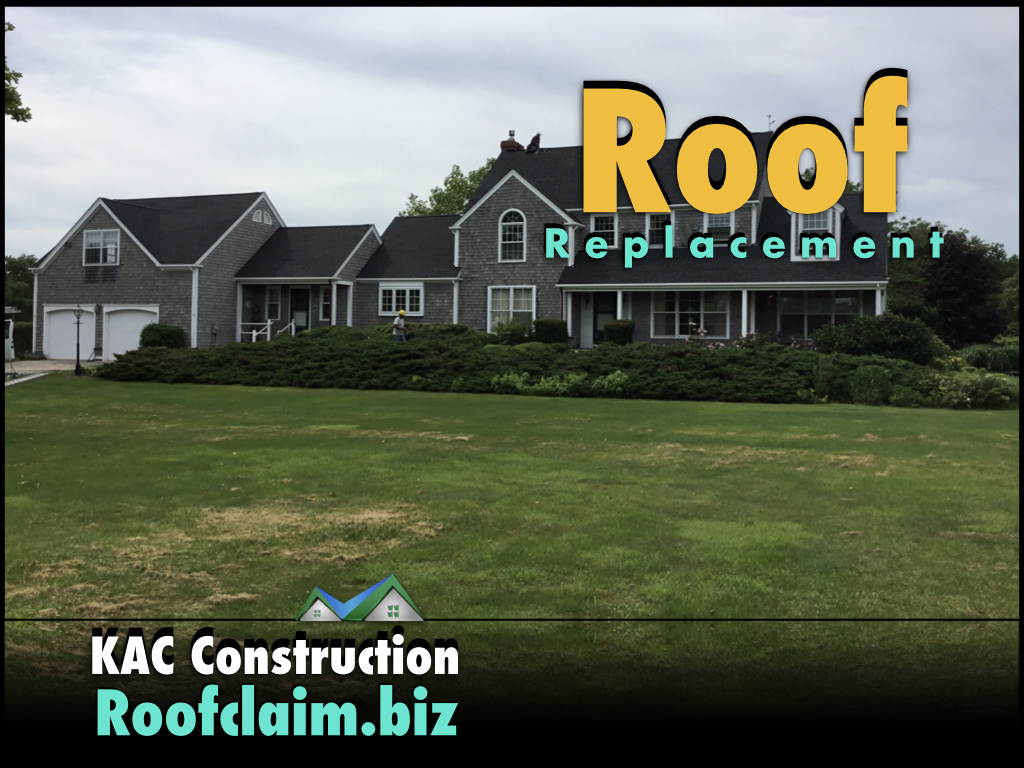 KAC Construction roof installation are performed following and even exceeding the building codes, we install a minimum of six feet of ice water shield and even more, New chimney lead flashing on every roof replacement, ridge vent installation and much more..
We're Currently Doing Roof Replacements In & Around the Following Cities
We service anywhere in the states of Rhode Island, Connecticut, Massachusetts and Pennsylvania., so even if you don't see your area listed, we can still help you. 
Contact us today for a free inspection.
KEY SERVICE AREAS FOR ROOF INSPECTIONS